The Community Garden at Lakes Park made their seventh donation for the season on Tuesday, March 6th. The new total for the season is a whopping 746 pounds of food!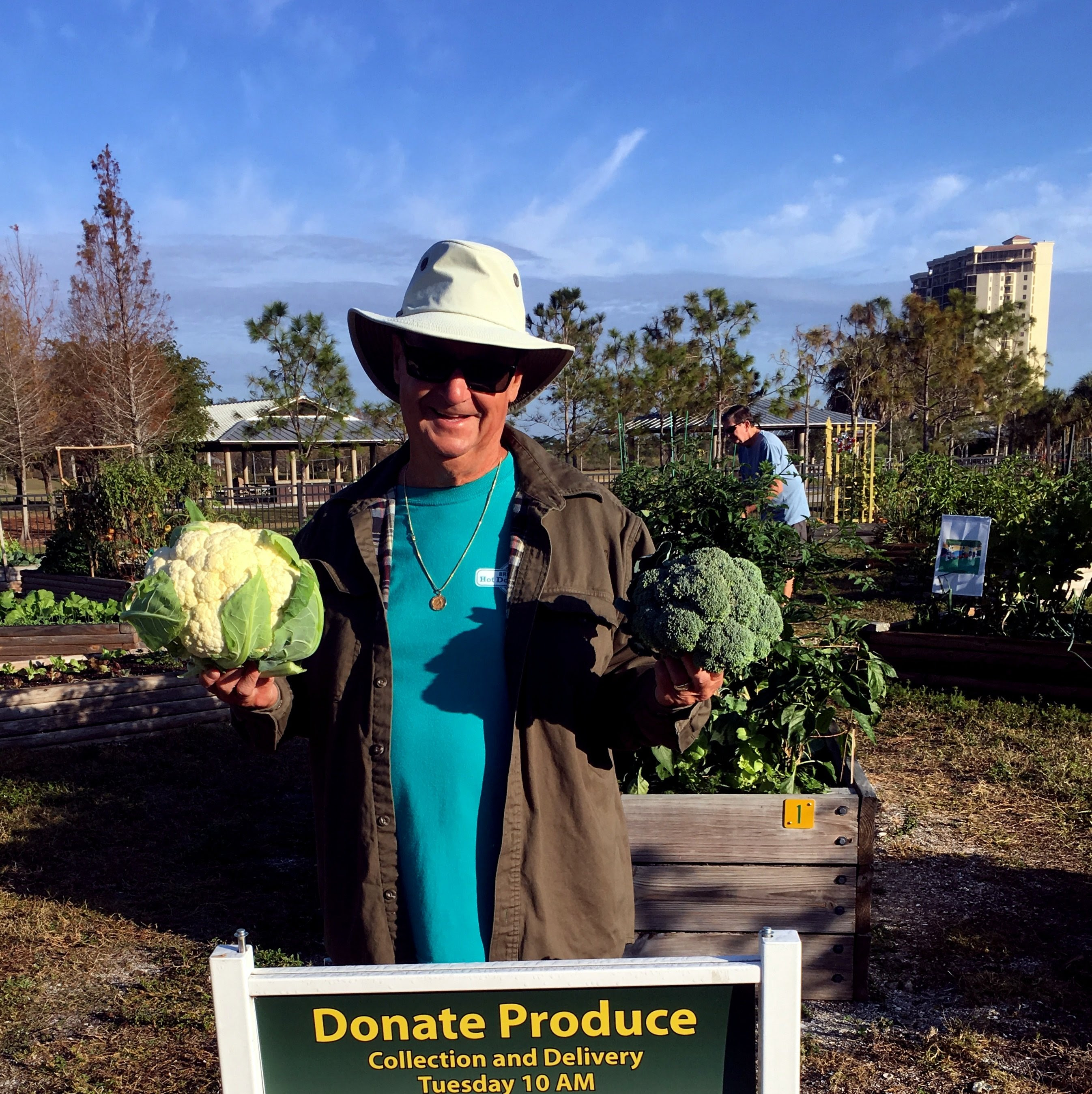 Bed renters and volunteers help to grow and harvest food from our Garden and also collect canned food donations. There are several beds dedicated to this purpose. Additional food is donated by generous garden bed renters.
Harvests are donated to Community Cooperative, whose mission is to eliminate hunger and homelessness in Lee County while simultaneously inspiring and supporting a sustained positive change in its clients by delivering innovative food, education, and social service programs.
Special thanks to our amazing Community Garden bed renters and volunteers for making this happen!
Want to rent a bed at Lakes Park Community Garden?  EMAIL US at Info@LakesPark.org to get on the waiting list.